Every three weeks in March, college basketball dominates the sporting landscape. As a result, a good performance in the Tournament, especially helping your team into the second weekend, can give a player a significant boost to his draft stock.
On some level, this does make sense. Not only is it the sport's biggest stage, but the competition is much higher than in the regular season, especially for guys from low-major and mid-major schools. While players in power conferences like the Big 12 and the Big East might see NBA-level competition every week, conferences like the A-10, the MWC and the CAA might only have 2 or 3 legitimate NBA prospects in the entire league.
But overemphasizing such a small sample size has its downsides too. As an NBA executive told ESPN's Dave Telep:
Our research has shown teams have put too much stock in NCAA tournament performance. Guys that see a big bounce in their stock due to a big tournament run tend to perform under the average player selected at the same spot in the draft (ie a player has a great tournament to move to No. 9 on the board from No. 20, but does worse than average output expected of the ninth player in draft).
The history of draft flops is filled with guys who had big Tournaments — from the O'Bannon brothers in the mid 90′s to Mateen Cleaves (Michigan State) and Juan Dixon (Maryland) earlier this decade and Sean May (UNC) and Mike Conley (Ohio State) more recently.
The problem is that most college stars have to make the transition to becoming a role player on the next level; Adam Morrison didn't have the athleticism to replicate his gaudy scoring average in the NBA, but that lack of foot-speed also made him a liability defensively, which very few role players can afford to be.
Conversely, role players in college might have the athleticism to slip right into a similar role in the NBA despite not putting up huge stats in March.
Sherron Collins was a college legend at Kansas, a three-year starter who won a national title and became one of the sport's all-time winningest point guards. Tyshawn Taylor, his replacement, has frustrated many Jayhawk fans with his inconsistent, up-and-down play over the last three years. But Collins, at 5'11 215, is most effective dominating the ball, something that was never going to happen in the NBA. As a result, he's already washed out of the league. Taylor, meanwhile, is an excellent athlete at 6'3 200, with the wingspan to defend both guard positions and the shooting ability to spot up on the 3-point line (40% this season) off of better players.
** Russell Westbrook averaged less points and assists at UCLA than Darren Collison. **

A better collegian, but a worse pro.
** Collins now plays for Lietuvos Rytas, one of the best teams in Lithuania. One of his teammates, Jonas Valancianus, is projected by many to be a top-10 draft pick this year. **
In the 24/7 sports blogosphere, where games are hyped, dissected and forgotten about in hours, it's easy to lose perspective after one great performance. Less than 48 hours after scoring two points against Princeton, Kentucky freshman Brandon Knight exploded for 30 against an over-seeded West Virginia squad without a single NBA-caliber player.
David Thorpe, one of the best talent evaluators in the business, tweeted that Knight could go as high as #3, if not #1 overall, in the draft. And while I have a lot of respect for what Thorpe does, I can't see how a 6'3 combo guard (averaging 4.2 assists: 3.1 turnovers) is worthy of a top-3 selection. He's a talented player who might have some more big games in March, but his ceiling is still around Leandro Barbosa's, good but not that good.
However, if you can keep their performances in perspective, there's no doubt that some players have improved their draft stock by leading their teams to the Sweet 16. Here's a few players who I didn't think were among the top 40 prospects in the Tournament (with the exception of FSU's Chris Singleton, whom I left off because of his uncertain injury situation), but who nevertheless have shown NBA potential in the Tournament's first weekend:
** For an in-depth look at how we're scouting these players, check out this post on the five tools NBA scouts should look for. **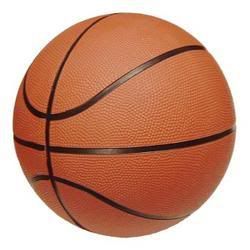 Chris Singleton, Florida State:
An absolutely dominant defensive player at the college level, Singleton might be the most athletic 6'9 player in the nation. Weighing a solid 225 pounds with a great wingspan and excellent foot-speed, he can overwhelm college forwards on the perimeter and the low-block; he averages 2 steals and 1.5 blocks a game. Playing for Leonard Hamilton, who emphasizes defense at FSU, has undoubtedly helped Singleton's defensive mentality, fairly rare for a young player with his level of athletic ability.
He's not a natural shot-creator, but his ability to shoot from the outside (averaging 37% from beyond the arc) means that NBA coaches can play him without destroying their offensive spacing, a huge concern for most defensive specialists.
** See: Dogus Balbay, the Big 12 DPOY who could barely get on the court at the end of games for Texas, because of his inability to hit jump-shots. **
He projects as an elite defender at both the 3 and 4 positions, while his shooting ability will keep him on the floor on offense.
Best case: Shawne Williams
Worst case: Luc Richard Mbah A Mboute
Needs to improve: Creating his own shot.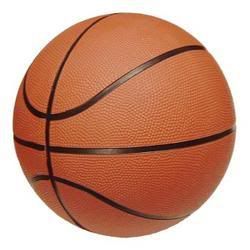 Jimmy Butler, Marquette:

A fundamentally sound small forward.
A smooth 6'7 220 forward, Butler can create his own shot off the dribble (averaging 15.8 points a game), shoot from the outside (shooting 36% from long-range), rebound (6.1 boards), pass out of the double team (2.3 assists), and defend multiple perimeter positions. He's a five-tool small forward; while he doesn't have an elite skill, he doesn't have any holes in his game either.
Because he's not an explosive scorer, he's been relatively under the radar all season, despite more than holding his own in match-ups against players like Kyle Singler and Kris Joseph. A jack of all trades but a master of none, he has a chance to be a versatile NBA reserve for many years.
Best case: Jared Dudley
Worst case: Cartier Martin
Needs to improve: Perimeter defense.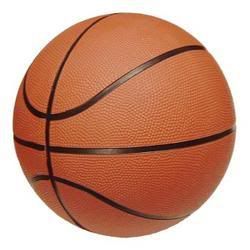 Shelvin Mack, Butler:

The unsung hero of Butler's tournament runs.
A feisty 6'3 215 guard, Mack has become Butler's best player after the departure of Gordon Hayward. He's the Bulldogs main shot-creator on the perimeter, with the ability to both shoot from the parking lot (35% from the 3-point-line) and take the ball to the rim, averaging 15.6 points and 3.6 assists a game.
While he doesn't have ideal quickness for an NBA point guard, or the ideal size of a shooting guard, Mack's strength, wingspan and savvy should make him a passable defender of both positions at the next level. While he probably won't be a first-round pick if he declares, he's one of the most NBA-ready guys in the NCAA, capable of immediately contributing as a combo guard off the bench at the next level.
Best case: Keyon Dooling.
Worst case: Charlie Bell.
Needs to improve: Perimeter defense.
Future NBA prospects — "Incomplete" grades for now: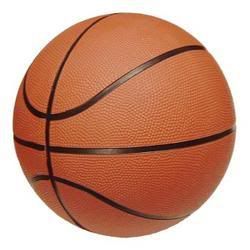 Andrew Smith, Butler:

It's a shame Smith's shot at the end of the Pittsburgh-Butler game has been overshadowed by two of the silliest fouls in Tournament history.
A 6'11 240 center with the ability to score from the low post, Smith, only a sophomore, is worth keeping an eye on in the future. He doesn't have exceptional athleticism, but he can move his feet reasonably well in the paint and he acquits himself adequately on the glass (averaging 5.5 rebounds in 24 minutes of playing time). With Matt Howard graduating, Smith is likely to take a big step forward next season for a Butler program that is rapidly becoming a college basketball power.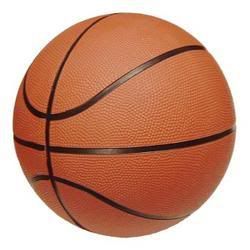 Juvonte Reddic, VCU:

Reddic picked a good time to have his best game of the season.
While Jamie Skeen is the Rams' unquestioned go-to guy in the middle, I was more impressed with his freshman back-up in VCU's twenty-two point pounding of Purdue. A reasonably skilled 6'9 225 forward, Reddic showed nice form in stepping out and hitting some 15-20 foot jumpers, while displaying a good combination of strength and athleticism when he defended JaJuan Johnson. Only a freshman, he has a bright future ahead of him at VCU, one of the premier mid-major programs in the country.
** VCU "graduated" their last two coaches — Jeff Capel (OU) and Anthony Grant (Alabama) — to BCS programs, while VCU alum's Eric Maynor and Larry Sanders look likely to have long NBA careers.
I was surprised when Capel was let go at OU; he's a proven recruiter and coach and his OU squad won 5 games in the most talented conference in the country despite having only 4 scholarship players after the exodus of two of the biggest wastes of talent — Willie Warren and Tommy Mason-Griffin — in recent memory. **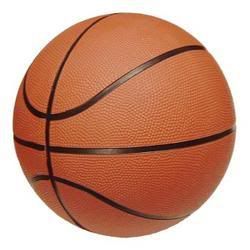 Darius Johnson-Odom, Marquette:

Left-handed jumpers are undeniably prettier.
Like all of Buzz Williams' players at Marquette, Johnson-Odom is a tough player who can play great positional defense for his size. The Golden Eagles' leading scorer at 16 points per game, Johnson-Odom can stroke it from the perimeter (shooting 37% from the long-range) and he's adept at the lost art of pulling up for the mid-range jumper on the drive. But at only 6'2 215, he'll need to improve his point-guard skills (he averages 2.4 assists and 2.0 turnovers) if he wants to be a difference maker on the next level.
** A quick look at some players on teams knocked out in the first two rounds who hurt and helped their draft stock: **
Stock Up:
1. Travis Leslie, Georgia: an incredible athlete at 6'4 200, Leslie was one of only four Bulldogs to score in double figures in their tough first-round loss to Washington. A future dunk-contest competitor, he grabbed an incredible 7.1 rebounds per game this season and can finish over 6'10+ centers in the lane. He has a tough choice ahead of him, while he could stand to improve his long-range shooting and passing by staying one more year in college, with big man Trey Thompkins likely going pro, there won't be much left in Athens to keep the Bulldogs competitive.
2. Festus Ezeli, Vanderbilt: an athletic 6'11 250 center with surprisingly nimble foot-work and good touch in the paint, Ezeli dominated an undersized Richmond front-line with 21 points on 8-10 shooting. The vast majority of guys his size, even given such a huge athletic advantage, wouldn't have been able to do that.
3. UConn's young guns: The Huskies had a relatively drama-free first weekend, cruising to double-digit victories over Bucknell and Cincinnati. And while Kemba Walker did his thing, he had plenty of help from his younger teammates: Shabazz Napier ran the point and allowed Kemba to play off the ball occasionally, Alex Oriakhi dominated the glass, pulling down double-digit rebounds in both games, while Jeremy Lamb and Roscoe Smith stepped up as secondary scorers.
4. Terrence Jennings, Louisville: Despite the Cardinals' last-second loss, Jennings was able to hold Kenneth Faried, Morehead State's All-American, in check offensively. At 6'10 230, he had the length and athleticism to frustrate Faried in the low-post, holding him to an abysmal 4-17 from the field.
Stock Down:
1. Tu Holloway, Xavier: The Atlantic-10 POY struggled to create his shot, scoring 5 points on 1-8 shooting against Marquette's aggressive perimeter defense, with Butler and Johnson-Odom hounding him all over the floor. A 6'0 185 guard has almost no margin for error to make the NBA, and Holloway's struggles against elite athletes who play sound defense are a giant red flag.
2. Scotty Hopson, Tennessee: There's no denying his talent, or the greatness of his hi-top fade, but Hopson, along with the rest of the Volunteers, picked a terrible time to not show up. His ineffective 1-5 shooting performance did little to erase doubts about his consistency or his ability to impact games when he's not scoring; he'll have almost no choice but to return to a difficult situation in Knoxville, with the coach that recruited him gone and likely NCAA sanctions forthcoming.
3. Ben Hansbrough, Notre Dame: There was very little the Big 10 Player of the Year could do against the Seminoles' aggressive man-to-man defense. He couldn't get his shot very easily (going 5-13) nor could he create much offense for his teammates (2 assists). A great shooter and a reasonably athletic 6'3 200 guard, he has a shot at making an NBA roster, but he did himself no favors by laying an egg against one of the most athletic teams he's faced all season.
4. Michigan State's seniors: The careers of one of the most decorated senior classes in some time (with two Final Four appearances) ended with an ugly loss to UCLA that saw the Spartans down 20 in the second half before an improbable comeback fell short. Neither of Michigan State's senior guards, Durrell Summers or Kalin Lucas, could consistently create their own shot against the Bruins; Summers, who has NBA-athleticism at 6'5 200, might make the league as a defensive specialist, but Lucas, who won the Big 10 POY as a sophomore, looks headed for an overseas career.